Easter Egg Holder
This is an easy way to display all the eggs your child decorates.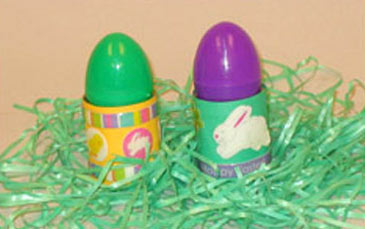 Materials:
Empty paper towel roll
Scissors
Construction paper
Glue
Glitter or stickers for decorating
Directions:
Cut the paper towel roll into 2-inch sections.
Cut strips of construction paper 2 inches wide and long enough to wrap around the paper towel roll.
Glue the construction paper strips to the pieces of paper towel roll, and decorate with glitter or stickers.

Copyright © 1999 by Patricia Kuffner. Excerpted from The Toddler's Busy Book with permission of its publisher, Meadowbrook Press.
To order this book visit Meadowbrook Press.