Animal Hall of Fame Slideshows
The following slideshows illustrate the biggest, smallest, meanest, and fastest animals on Earth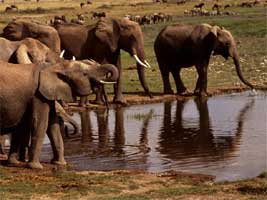 Related Links
Have you ever wondered which animal is the largest on Earth? The smallest? Follow these slideshows to find out which animals have earned these claims to fame, as well as which are the fastest and meanest. The slideshows include images and fun facts about land and marine mammals, birds, fish, and reptiles.
Information Please® Database, © 2007 Pearson Education, Inc. All rights reserved.
Did you know?

William Howard Taft was the first U.S. president to be buried in the National Cemetery in Arlington, Virginia.